IMMUNIZATION CLINICS
The Will County Health Department immunization clinics provide a full variety of recommended childhood and adult immunizations to the residents of Illinois.
COVID-19 Update
Due to COVID-19, immunization services are by appointment only at all locations. Walk-ins are not allowed. For more information or to make an appointment, please call 815-740-8143.
En este momento, se requiere una cita para recibir las vacunas. Llame al 815-740-8143 para obtener más información. Gracias!
Will County Health Department Immunization Clinics
Immunizations protect you and your family from serious diseases such as Tetanus, Measles, Meningitis, Pneumonia.
All recommended vaccines are available and everyone is eligible to receive immunizations including: Medicaid, Medicare, some private insurance accepted. Low-cost vaccines available if you are uninsured or your insurance does not cover immunizations.
Will County Health Department immunizations team
Immunizations are available at our locations in Joliet, Bolingbrook, and Monee, Illinois.
Call 815-740-8143 Monday-Friday 8:30AM-4:30PM for questions or to make an appointment at any of our locations.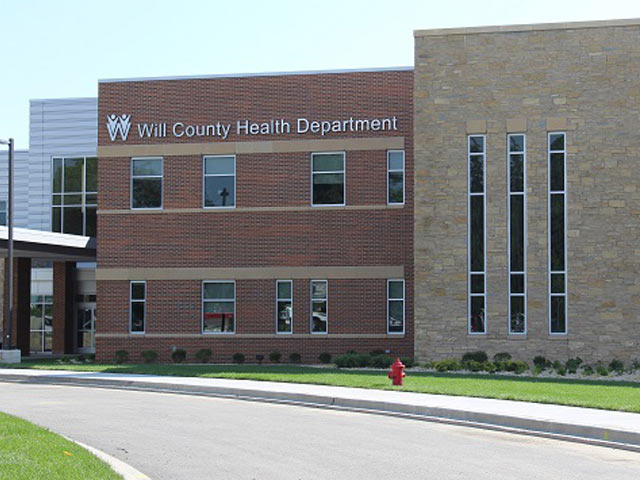 JOLIET
MAIN OFFICE
501 Ella Avenue
Joliet, IL 60433
Immunizations for all ages
International Travel Immunizations and Consultations
ph: 815-740-8143
BOLINGBROOK
NORTHERN BRANCH
323 Quadrangle Dr. Ste. 323
Bolingbrook, IL 60440
Immunizations for Children 0 through 18 Years Old
ph: 815-740-8143
MONEE
EASTERN BRANCH
5601 W. Monee-Manhattan Rd. Ste. 110
Monee, IL 60449
Immunizations for Children 0 through 18 Years Old
ph: 815-740-8143