The Will County Health Department's involvement in MAPP is the result of two specific requirements, completed by this organization. Every five years local health departments in the state of Illinois are required to complete a needs assessment and community health plan, known as IPLAN (Illinois Project for Local Assessment of Need). Also, hospitals in Illinois are required to complete a Community Health Needs Assessment (CHNA) every three years. In Will County, the resulting MAPP Collaborative consists of a broad cross section of organizations and individuals. MAPP is designed to provide a community-driven, comprehensive framework for assessing needs and addressing strategic issues. This process is completed every three to five years through cross sectors; such as transportation, environmental, faith-based organizations, school districts, and many more including the local healthcare systems.  Providing one or more of the essential core public health functions; including, but not limited to, community based organizations, social service agencies, hospitals, community health centers, local health department, schools, colleges and universities, law enforcement and businesses.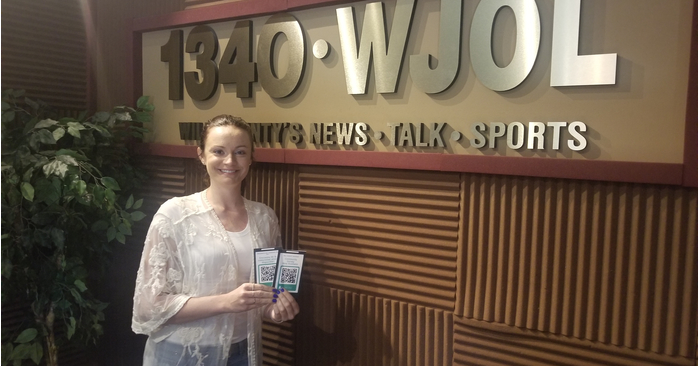 Will County Health Department talks MAPP (Mobilizing for Action, Planning and Partnerships) and Community Survey on WJOL 1340AM Radio
YOUR VOICE MATTERS!  WILL COUNTY RESIDENTS ASKED TO TAKE 2019 COMMUNITY SURVEY
Will County residents are being asked about health in their towns and neighborhoods in a currently available Community Survey.
This Community Survey is part of an initiative by the MAPP Collaborative conducted every 3 years to assess and address public health and community wide inequities, vulnerabilities and readiness to handle emerging public health threats and link individuals to essential public health services.
Will County residents are encouraged to participate in this survey, provided in English and Spanish, to help reach an understanding of community themes and strengths together, in order to improve the public health system in Will County. The survey takes approximately 15 minutes to complete. Your experience within this community will provide the detailed information the Collaborative needs to make key improvements. Thank You!
ENGLISH: https://www.surveymonkey.com/r/2019WillCommunity
Tu Voz Importa! Los residentes del Condado de Will solicitaron realizar la encuesta comunitaria de 2019
A los residentes del condado de Will se les pregunta sobre la salud en sus ciudades y vecindarios en una encuesta comunitaria disponible actualmente.
Esta encuesta anual de la comunidad es el parque de una iniciativa de MAPP Collaborative realizada cada 3 años para evaluar y abordar la salud pública y las desigualdades comunitarias, vulnerables y dispuestas a manejar las amenazas emergentes para la salud pública y vincula a las personas servicios de salud pública.
Se alienta a los residentes del Condado de WIll a participar en esta encuesta, proporcionada en inglés y español, para ayudar a llegar a un entendimiento de los temas y fortalezas de la comunidad juntos, con el fin de mejorar el sistema de salud pública en el Condado de Will. Esta encuesta tarda aproximadamente 15 minutos en completarse. Sus experiencias dentro de esta comunidad proporcionarán la información detallada que la colaboración necesita para realizar mejoras clave. Gracias.
SPANISH: https://www.surveymonkey.com/r/VT65BXQ
The Diabetes Resource Guide was created by the Chronic Disease Action Team of the Will County Mobilizing For Action through Planning and Partnerships (MAPP) Collaborative as a resource to help Will County, Illinois residents to more effectively reduce complications associated with diabetes, provide risk awareness education, and resources for disease management.
We Will Work Healthy Award
The WEWILL Work Healthy award program is an initiative of the MAPP Collaborative to promote a culture of wellness in the workplace. The award program recognizes Will County workplaces that are committed to improving employee health and well-being through six main areas of worksite wellness: health promotion/education, physical activity, mental health, environmental health, nutrition, and safety.  CLICK HERE FOR YOUR 2019 AWARD APPLICATION.
Will County residents are invited to join in on the physical fun. Local sponsored established gyms have partnered with the MAPP (Mobilizing for Action Through Planning and Partnerships) collaborative to endorse physical fitness courses lead by certified fitness instructors, and are available from June through August of 2019 all throughout the county at various time and locations. Please check the fitness class schedule for locations and times. Health and Wellness begins and ends with YOU!
For a complete schedule go to https://willcountyhealth.org/wp-content/uploads/2019/06/Flyer-MAPP-Fitness-Classes-Calendar.pdf
According to the National Centers for Disease Control, nearly a third of all U.S. children and more than 65 percent of adults are overweight, or obese. Some 65.7 percent of Will County residents are overweight or obese, and the extra pounds most of us carry leads to life-altering chronic conditions.
Obesity is linked to dozens of chronic diseases and conditions, increasing the intake of high sodium and sugar beverages (SSB) is a major factor in the U.S. obesity problem. Click here for more REASONS TO RETHINK YOUR DRINK.
MAPP has launched an effort to help residents find and utilize a Medical Home as an alternative to ER's, as well as Quick Care Clinics for medical non-emergencies. Collectively we can reduce non-emergency visits to the ER's, lower healthcare costs, and benefit everyone.  Consider these statistics:
Getting care from a medical home decreases the costs of your care on average by 500%*• $18,000,000,000 could be saved per year, if a medical home is used instead of ER for care*

When you have a medical home, care is higher quality and more accessible**

102,424 adults in Will County do not have a medical home
For more information, CLICK HERE.
For more on MAPP programs go to https://willcountyhealth.org/will-county-mobilizing-for-action-through-planning-and-partnerships-mapp/.
General MAPP information is available at https://www.naccho.org/programs/public-health-infrastructure/performance-improvement/community-health-assessment/mapp.